MC Curation x Bradley Agather Means
Bradley Agather Means is a creative consultant and stylist. A former fashion editor, Bradley has a discerning eye and a considered approach to style. We're lucky enough to call her family and are thrilled to announce MC Curation by Bradley Agather Means, our chic and very fabulous sister-in-law. Knowing Bradley's love for unique designs and treasure hunting made her our preeminent partner for the MC Curation, an offering of one-of-a-kind vintage items including clever collectibles and gifts, like barware, antique books, and more. We asked Bradley to source an edit of rare, special pieces that she describes as "new to me, but had a life before me, with story-telling patina." The focus is on Texas-centric treasures, with nods to art, style, women, Marfa and far west Texas, and fashion — all of our favorite things.
Sorry, there are no products in this collection
And since we love to play favorites - our picks are below: 
Bradley

My favorite item is the "Janie" belt buckle, of course. I really want to know who Janie was …

Lizzie

Sun, Moon and Star blue glasses for sure. I'm a sucker for anything celestial and especially for a Moon, which always makes me think of home and far West.

Sarah

Rodeo Girl Coffee Table Book. I own this book and think it is such a FUN source of inspiration for retro rodeo vibes celebrating trailblazing women!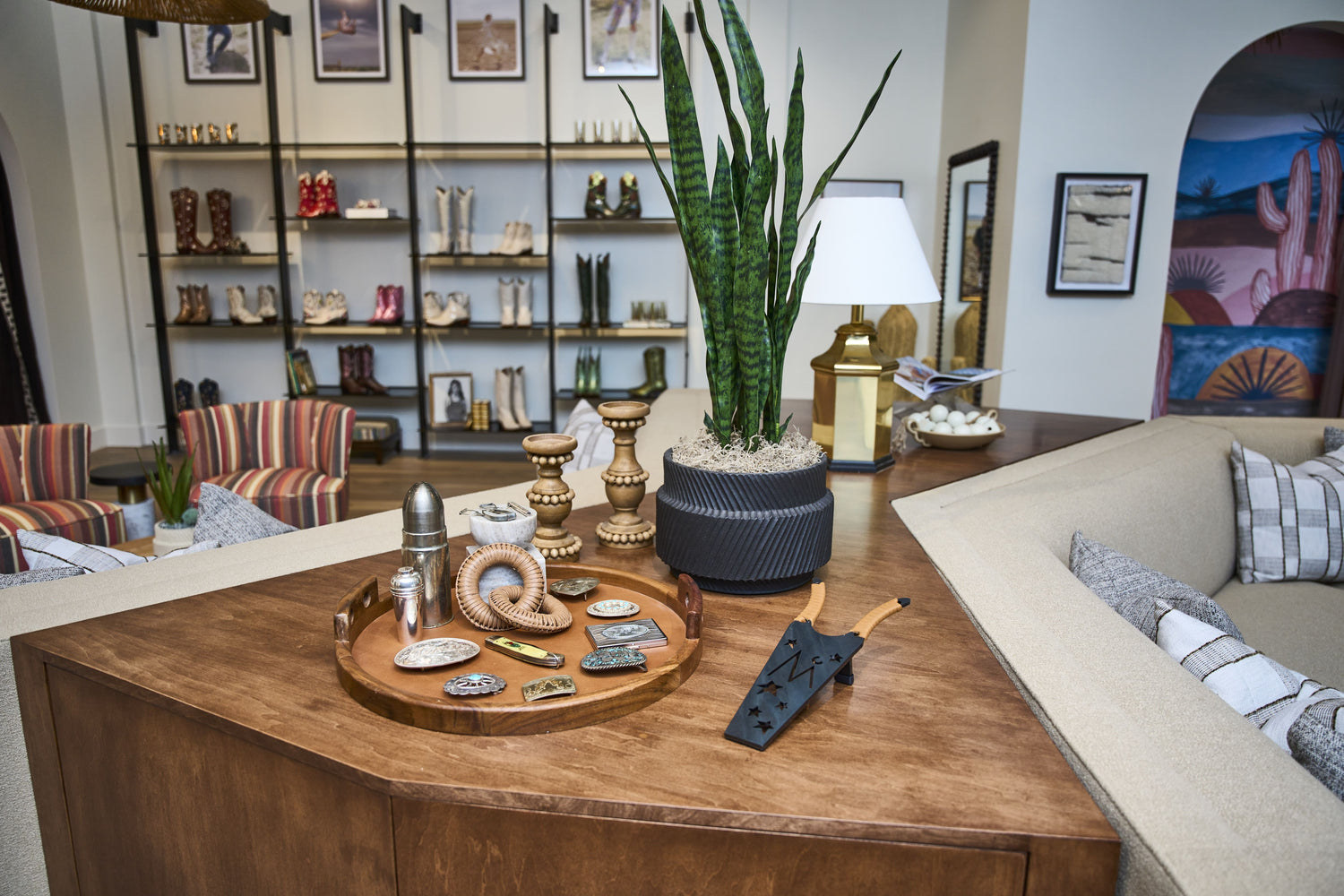 MC Houston - Now Open!
Here, you'll find something for everyone on your list and something for yourself. Every single piece is truly a collector's item and we want them ALL. *Pro tip: don't miss the books! To celebrate the launch of our Houston studio, which was home to a much-loved local bookstore for decades, we've included a very special selection of books. It's truly the best of the west. Happy Shopping!
Come See Us